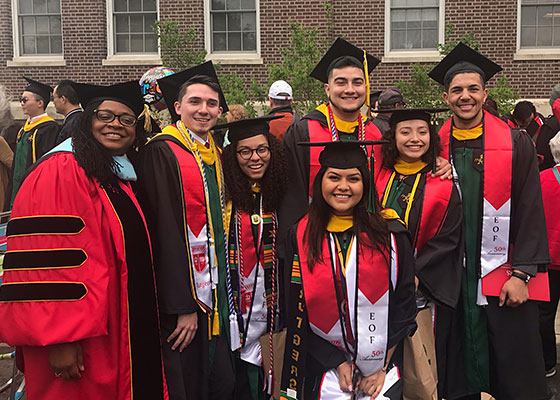 All admitted first-year SEBS EOF Scholars, must attend and successfully complete the free four-week Summer START-UP Institute which is designed to smooth your transition from high school to college and sharpen your writing, math, and/or science skills. The Summer START-UP Institute typically commences the last week in June and will end the first week in August.
To participate in the SEBS EOF summer institute, you must apply to Rutgers, select SEBS as one of your school choices, and indicate your willingness to be reviewed for EOF participation. Upon receipt of your EOF application you must submit additional documentation. After receipt of additional documentation, you will notified of your EOF eligibility.
To apply to the Rutgers SEBS EOF program, please complete an application with the Office of Undergraduate Admissions.
Students who have been cleared for EOF should click the link below to complete the process for enrolling in the summer institute.
Summer START-UP Application (Which will be available in early April)
We look forward to working with you.